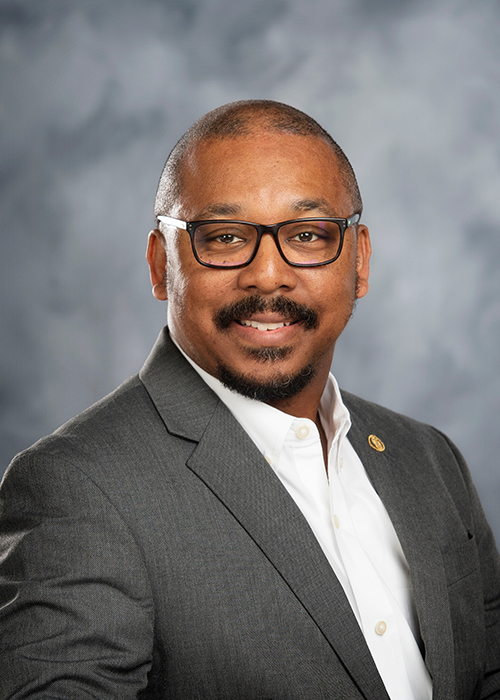 Department
Philosophy & Religion
African American Studies
Title
Contacts
Overview
Summary:
Anthony Sean Neal, Beverly B. and Gordon W. Gulmon Dean's Eminent Scholar, is an Associate Professor of Philosophy in the Department of Philosophy and Religion and a Faculty Fellow in the Shackouls Honors College of Mississippi State University. He is a 2019 inductee into the Morehouse College Martin Luther King, Jr. International Chapel Collegium of Scholars and a Fellow with the American Institute for Philosophical and Cultural Thought. Dr. Neal was also presented with the Mississippi State University College of Arts and Sciences Dean Eminent Scholar Award 2021-2022. Dr. Neal received his doctorate in Humanities from Clark Atlanta University. He also received his Master of Divinity degree from Mercer University's McAfee School of Theology and a Bachelor of Arts degree from Morehouse College. Dr. Neal is the author of numerous journal articles and two books, Common Ground: A Comparison of the Idea of Consciousness in the Writings of Howard Thurman and Huey Newton (Africa World Press, 2015). The second book is entitled, Howard Thurman's Philosophical Mysticism: Love Against Fragmentation (Lexington, 2019). He currently serves on the editorial board of The Acorn: Philosophical Studies in Pacifism and Nonviolence. Dr. Neal's current project is entitled Freedom Gaze: The Modern Era of African American Freedom Struggle.
Education:
Doctor of Philosophy (Ph.D.), Humanities, Clark Atlanta University, 2012
Master of Science (M.S.), Theology, Mercer University-Atlanta, 2005
Bachelor of Arts (B.A.), Religion, Morehouse College, 2001
Research interests:
African American Philosophy, African American Philosophy of Religion, Existentialism, Neo-Platonism, Philosophy of Religion, and Political Philosophy.
Publications
Book
Howard Thurman's Philosophical Mysticism: Love against Fragmentation. Lexington Press. 2019
Common Ground: A Comparison of the Ideas of Consciousness in the Writings of Howard Thurman and Huey Newton. Africa World Press. 2015
Journal Article
Areas of Expertise
Philosophy of the Black Experience Existentialism Philosophy as a Way of Life Philosophy of Peace The Modern Era of the African American Freedom Struggle Howard Thurman Philosophical Mysticism